Happy 2013! A couple of years ago, in a whirlwind of celebration and possibly too many F. Scott Fitzgerald novels, I made a resolution to drink more champagne. That's worked out pretty well: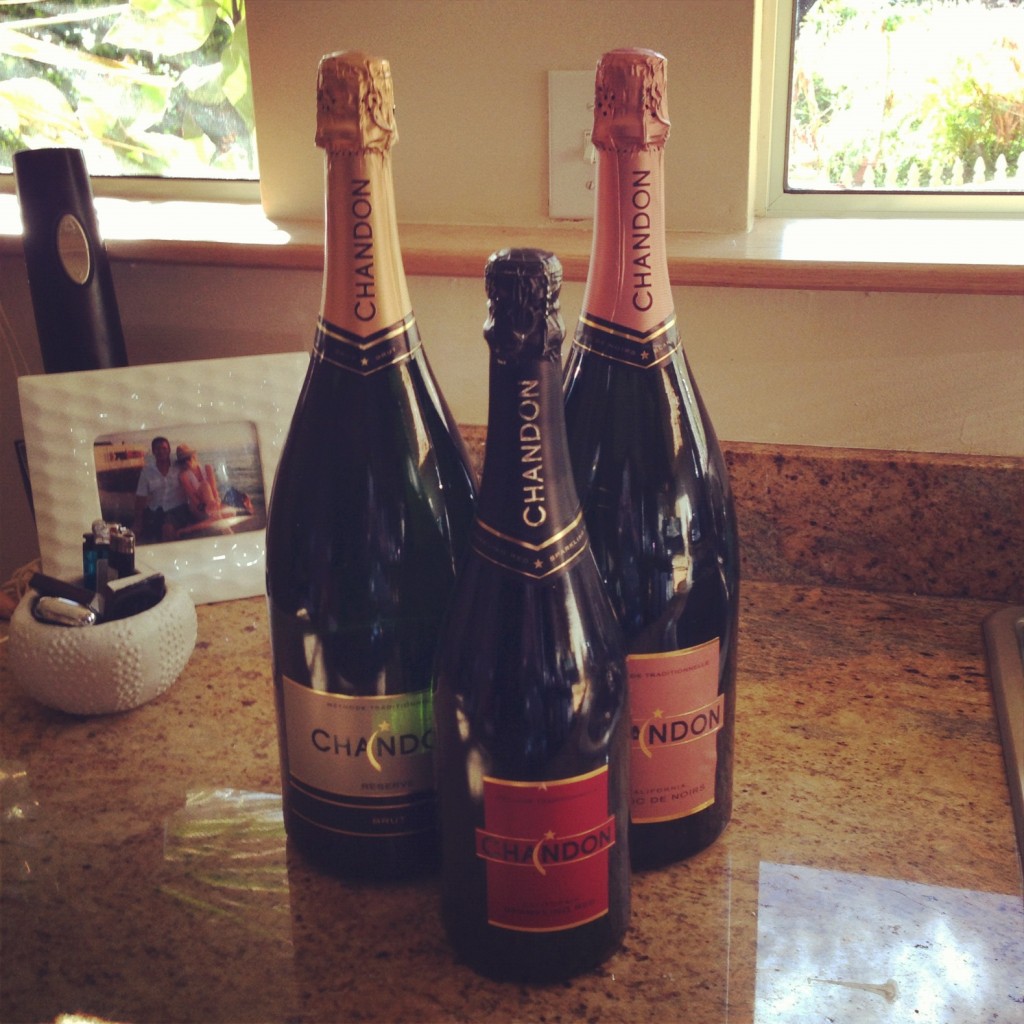 (Gotta love being a member of the Chandon wine club.)

For 2013, my resolution is to write more, share more, create more. My first blog, Beauty Addict, was my favorite and most successful hobby. And while I'm not really down for nonstop posting about lipgloss anymore, I do miss blogging — the sharing, the interaction with readers, and how simply having an outlet for creativity tends to spark it.
Life has been pretty interesting these past few years. I moved from Brooklyn to Hawaii, got engaged, adopted a dog, got married, did a bunch of traveling, painted and re-made my husband's bachelor pad, picked up some DIY skills, and learned to love my kitchen. And now we're preparing for another move, back to the mainland, which will mean many more adventures in everything home-related.
The point? I think it's high time that I dipped my toes back into the world of blogging. Follow along for a glimpse into what's going on at our hearth-less (but champagne-filled) home!